Three hundred million years ago, there was only one continent, which we now call Pangaea, which gradually drifted apart into the continents we know today. The Pangaea Trio (a European pianist, a European drummer, an Asian percussionist, and a North American bassist) is attempting to bring the continents of the world back together.
Vor dreihundert Millionen Jahren gab es nur einen Kontinent, der jetzt Pangaea benannt wird. Das Pangaea Trio (ein europaischer Klavierspieler, ein europaischer Schlagzeuger, ein asiatischer Trommler und ein nordamerikanischer Bassspieler) versucht, die Kontinente der Welt wieder zusammenzubringen.
Il y a 300 millions d'années, les cinq continents que nous connaissons aujourd'hui en formaient un seul, la Pangée. Le Pangaea Trio (un pianiste européen, un batteur européen, un percussionniste asiatique et un bassiste nord-américain) tente de réunir aujourd'hui trois de ces continents.
Trecento milioni di anni fa, c'era soltanto un continente chiamato Pangea che andava gradualmente alla deriva separandosi e formando i continenti come li conosciamo oggi. Il Trio Pangea (un pianista e un batterista europei, un percussionista asiatico e un bassista nord americano) cerca di riportare insieme i continenti del mondo.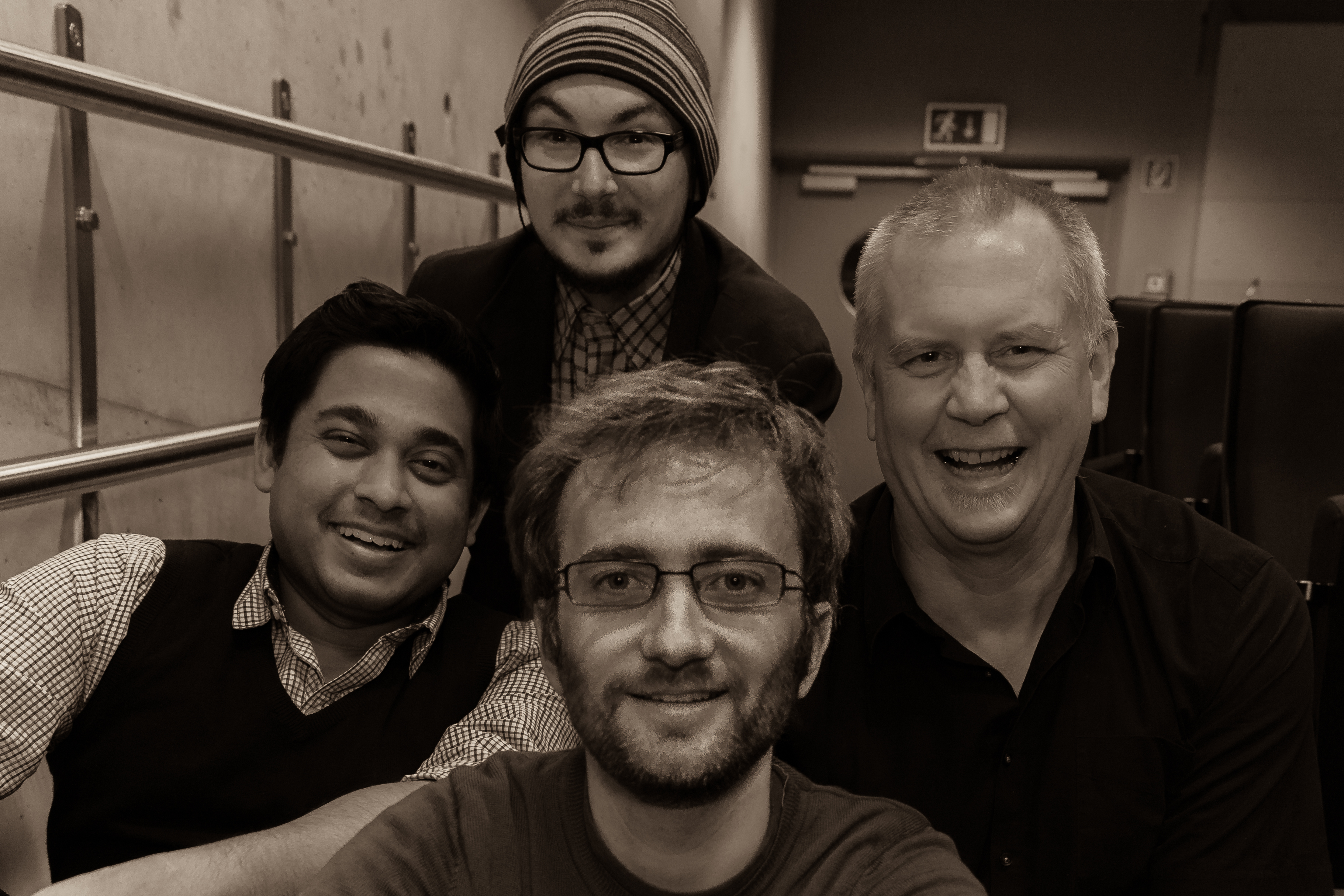 Photo by Ashish Gupta.